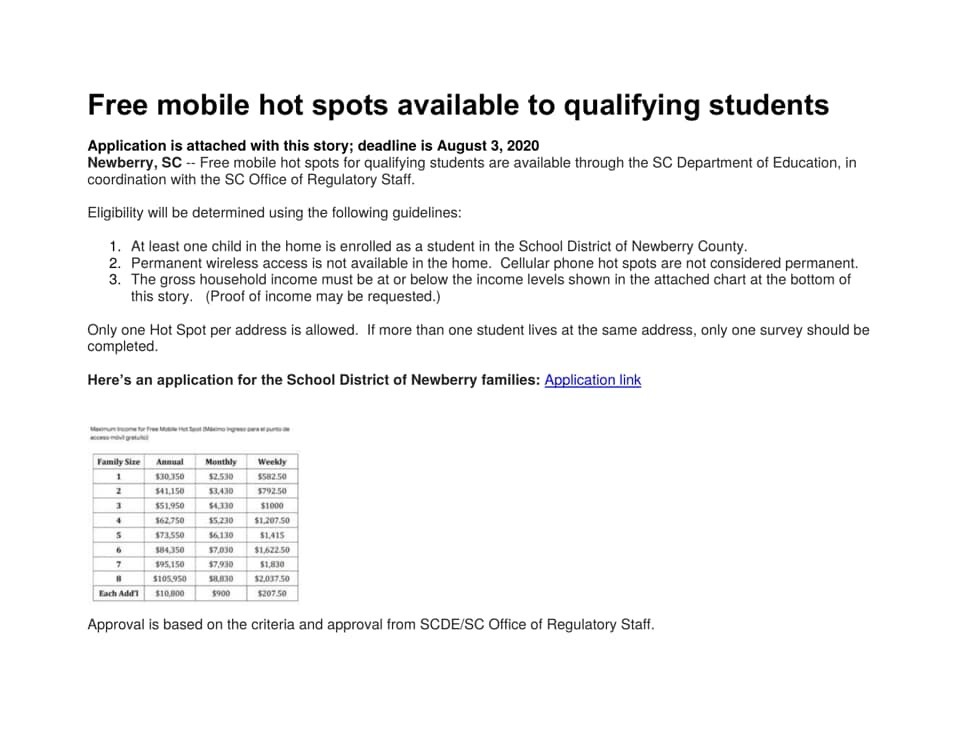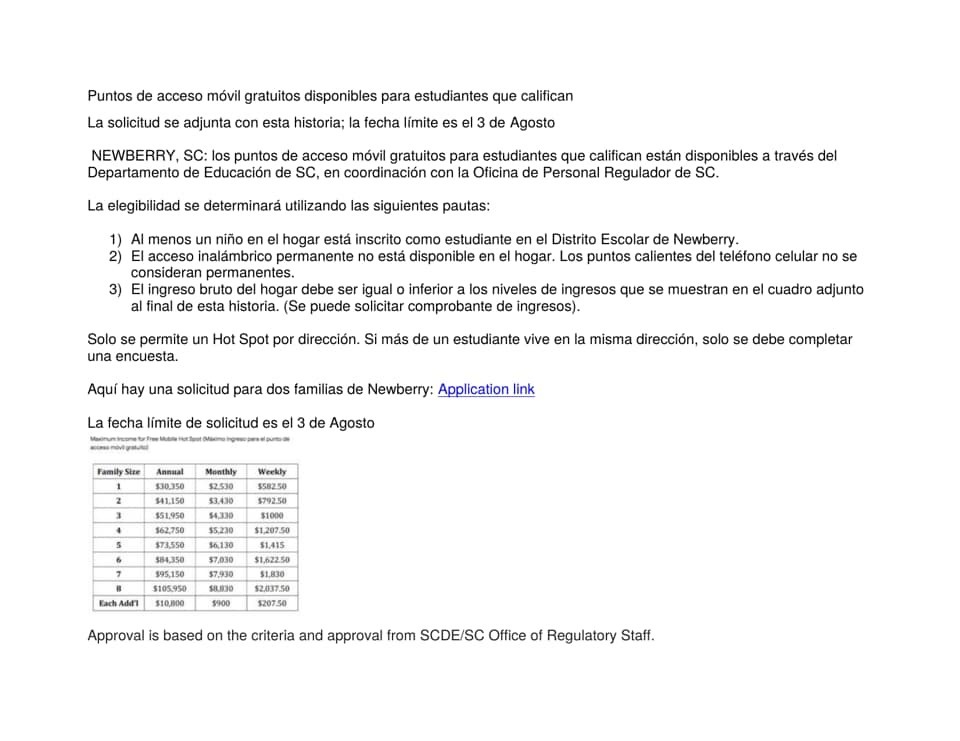 Please click the link below to view the 2020-21 school calendar:
Parents of students in the School District of Newberry County are asked to complete one questionnaire per child to determine how they would like their child to return to school for the 2020-2021 school year. Option 1 allows parents the choice of sending their child to school on a Hybrid schedule – meeting in person 2 days per week and eLearning 3 days per week. Option 2 is for parents who wish to have their child participate in the Newberry ONE Institute for eLearning, a completely online option for a semester at a time. The questionnaire can be found at
https://bit.ly/SDNCLearningPref
and must be submitted prior to midnight on July 28, 2020.
In preparing for the upcoming school year, we would like your input. Parents/guardians, please complete one survey per student by clicking on the following link:
https://bit.ly/2020FamSurv


Early Release September 18. Please check with your school for dismissal times.

September 18th - Early Release Day

Interim Reports will be issued on September 19th