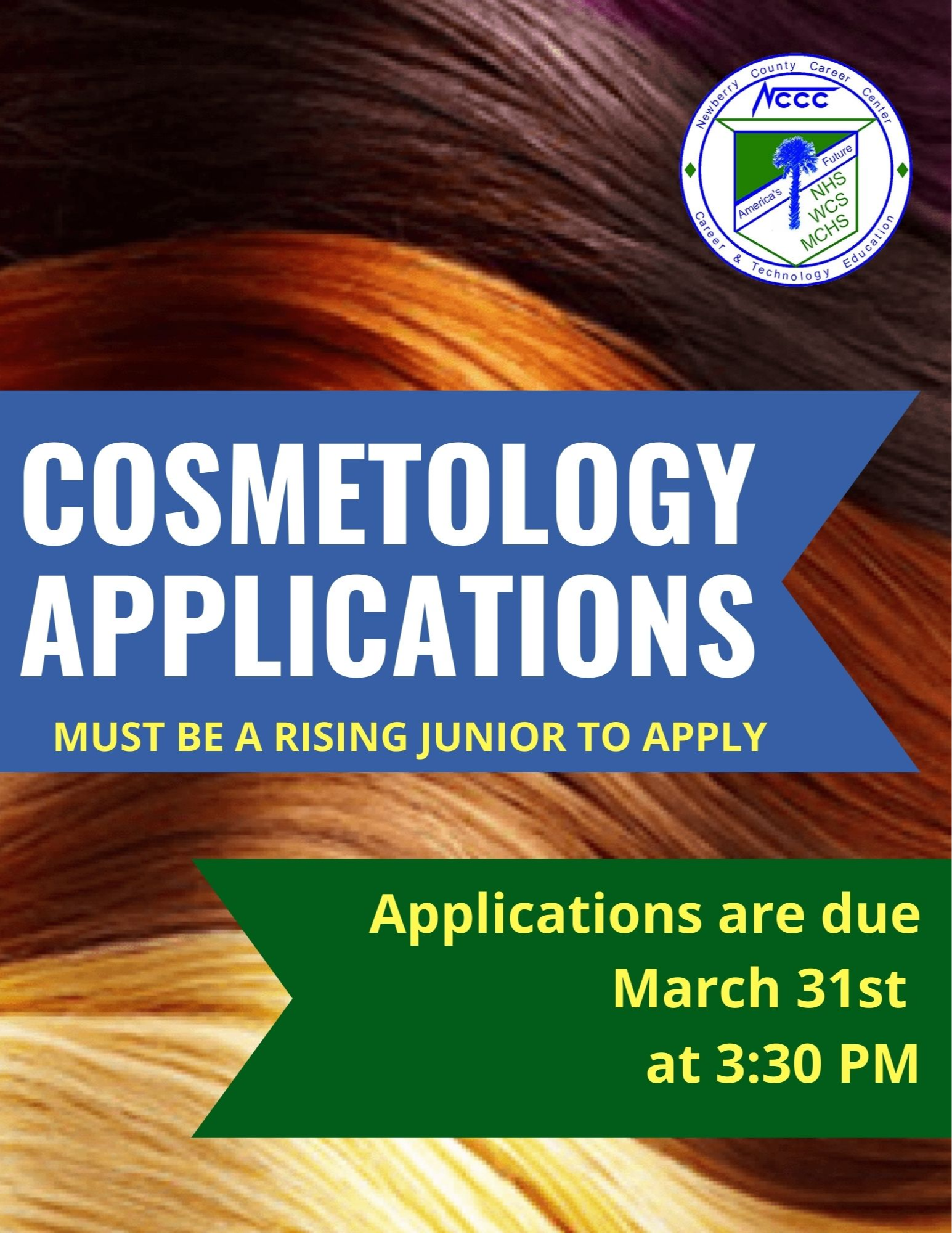 Complete the entire application - including student and parent signatures found on page 4

You need TWO reference letters from employers/teachers/coaches/youth leaders (family members will not be accepted)

Submit completed application and references to your home high school counselor or directly to Newberry County Career Center no later than March 31st

Attend Cosmetology Applicant Meeting on Wednesday, April 26th at 6:00 PM

During this meeting we will discuss the class schedule and curriculum, and address any questions and/or concerns.
Applications are due no later than March 31st. No late applications will be accepted.